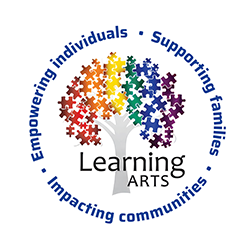 Find the Right ABA Job for You.
Is the Field of Applied Behavior Analytics Right for You?
To determine which ABA job is right for you, you first need to decide if ABA therapy is the right field for you. And to do that, there are a few things you should know. First, Applied Behavior Analytics is probably one of the most rewarding fields you could ever hope to find. And, based on current trends, you won't have to worry about a shortage of work in this field anytime in the foreseeable future. But it is also a demanding field that requires huge amounts of patience and empathy.
To decide if ABA is right for you, a good place to start is to gain some practical experience, such as volunteering or interning in a related setting. This can help you get a better sense of what the job entails and whether it aligns with your interests and abilities. Additionally, speaking with professionals already working in the field can provide valuable insights.
What are the Different Types of ABA Therapy Jobs
There are various types of ABA therapy jobs that you can pursue, depending on your education, training, and interests. To help you determine which ABA job is right for you, here's a comprehensive list of the different types of ABA therapy jobs to consider:
Board Certification: A BCBA-D, or Board Certified Behavior Analyst-Doctoral, is a highly qualified and specialized professional in the field of applied behavior analysis (ABA). ABA is a scientific and evidence-based approach to understanding and improving behavior, particularly in individuals with autism and other developmental disabilities. The BCBA-D credential is the highest level of certification a behavior analyst can achieve and represents a significant level of expertise and experience in the field.
Board Certified Behavior Analyst (BCBA): BCBA is a certification for individuals with a master's degree who have completed specific coursework in ABA. They are responsible for conducting assessments, developing treatment plans, supervising ABA programs, and training others in ABA techniques. BCBA professionals often work in clinical settings, and schools, or provide consultation services.
Board Certified Assistant Behavior Analyst (BCaBA): BCaBAs are individuals who have completed undergraduate coursework in ABA and have received certification. They work under the supervision of a BCBA and can assist in conducting assessments and implementing ABA programs.
Registered Behavior Technician (RBT): RBTs are paraprofessionals who have completed specific training and supervision in ABA. They work directly with individuals receiving ABA therapy, implementing behavior intervention plans and collecting data on client progress.
Behavior Therapist: Behavior therapists are professionals who provide direct ABA therapy services to individuals with autism or other developmental disorders. They work closely with clients to implement behavior intervention plans and collect data on client progress. While RBTs often fall into this category, some individuals without formal RBT certification also work as behavior therapists.
ABA Program Supervisor: ABA program supervisors oversee the implementation of ABA programs, conduct assessments, and provide training and supervision to RBTs and other staff members. They ensure that the ABA therapy programs are running effectively.
Clinical Director: Clinical directors are responsible for overseeing the entire ABA therapy program within an organization. They may be BCBA-certified and are responsible for program development, quality assurance, staff training, and compliance with ethical and regulatory standards.
What it Takes to Work in the Field of Applied Behavior Analytics
Whichever ABA therapy position you set your sights on, here are some characteristics that are common to most jobs in the field of applied behavior analytics:
Interest in Psychology and Behavior: ABA therapy involves working with individuals, often children with autism or other developmental disorders, to modify behaviors and improve their quality of life. If you are genuinely interested in psychology, behavior analysis, and helping people, ABA therapy could be a great fit for you.
Patience and Empathy: ABA therapy often requires a high level of patience and empathy. You'll be working with individuals with challenging behaviors, and it can take time to see progress. Being understanding and compassionate is essential in this field.
Communication Skills: Effective communication is crucial in ABA therapy. You'll need to communicate with clients, their families, and often collaborate with other professionals. Strong communication skills are essential for success.
Education and Certification: Education and certification requirements vary based on the ABA therapy position you hold, and we explain this more thoroughly below. But, typically, at the entry-level, you will need to complete specific training, which we pay for at Learning ARTS. For the more senior positions, you'll need at least a bachelor's degree in a related field (e.g., psychology, special education) and may need to obtain certification as a Board Certified Behavior Analyst (BCBA) or a similar credential, which involves further education and training.
Ability to Work Independently and as a Team: ABA therapists often work independently with clients but also collaborate with other professionals, such as speech therapists, occupational therapists, and teachers. Being able to work both independently and as part of a team is important.
Physical and Emotional Resilience: ABA therapy can be physically and emotionally demanding, especially when working with clients who have challenging behaviors. You must have the resilience to handle these challenges.
Ethical Considerations: ABA therapy raises ethical considerations, particularly related to the use of behavior modification techniques. It's essential to have a strong ethical foundation and adhere to professional standards.
Career Outlook: Consider the demand for ABA therapists in your area and whether this career aligns with your long-term career goals.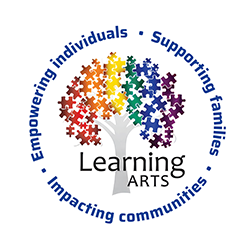 If this sounds interesting to you, we want to hear from you!
You can contact us for more employment information at hr@learningarts.com.